A sampling of 1 million names on the
STARDUST spacecraft
, which will visit Comet Wild 2 in 2004
JEREMY J LJ LYLE JOY LYLE KENNETH LYLE KILTY M LYLE KRISTOFER J LYLE LEONARD C LYLE MEGHAN J. LYLE PAX LYLE PHILLIP S LYLE POPPY M LYLE RICHARD L LYLE SCOTT D LYLE SHERRY C LYLE TERRI LYLE TODD R LYLE TRACY J (RIGGLE) LYLE WESLEY J LYLE ZACHARY T LYLE J L LYLES (CPL/ARMY) MICHAEL ALLEN LYLES (PFC/MARINE CORPS) BELTON LYLES JR (PFC/ARMY) CHARLIE LYLES JR (SGT/ARMY) OSCAR BURL LYLES JR (SSG/ARMY) LYLES ALAN LYLES ANDREW LYLES ANDY LYLES ANNIE MAE LYLES BARRETT J LYLES BOOGER LYLES BOOTS LYLES BRIAN LYLES BRITTANY J LYLES CARY Y LYLES CARYL J LYLES CHARLES E LYLES CHRISTOPHER S LYLES DONNIE LYLES GARY LYLES HENRY LYLES IRA J LYLES JAY LYLES JERRY LYLES JOHN LYLES JOHN D LYLES KORY D LYLES LARRY LYLES LINDA LYLES MARSHALL L LYLES PATRICIA LYLES RACHEL LYLES SEAN LYLES TUJINA B LYLES MELTA LYLIANI MELTA F LYLIANI ROB A LYLYK LYM ALFREDO A LYMA YOUNG CHRISTOPHER LYMA YOUNG ALAN RICHARD LYMAN (CPL/MARINE CORPS) CHARLES LEE LYMAN (PFC/ARMY) GERALD CLYDE LYMAN (PFC/MARINE CORPS) LYMAN ASHLEY N. LYMAN BARRY HOWARD LYMAN BLAKE D. LYMAN BRANDT D LYMAN BRENDA H LYMAN BRIAN K LYMAN BRIAN S LYMAN BRITTANY C. LYMAN CATHY LYMAN COURTNEY E. LYMAN CRYSTAL C. LYMAN DAVID G. LYMAN DEBORAH L LYMAN EARLE C. LYMAN GREGG K LYMAN J LYMAN JAMES LYMAN JAY AND HEATHER LYMAN JOHN LYMAN JOHN D LYMAN JUDY A LYMAN KENNIE LYMA
01/25/03
Telus is down. Wow. A big corporate site, and it's been down all day. I'm shocked. I like their starfish though.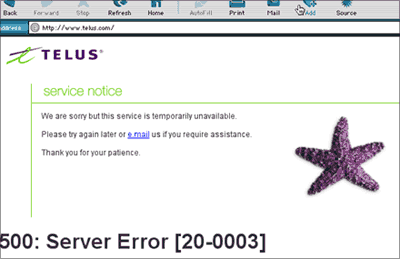 01/13/02: update
MADD has now sent out a press-release calling for the Premier's resignation, stating that there may be individuals who accepts his apology, but
MADD
as a whole is calling for him to "do the honourable thing".
01/12/02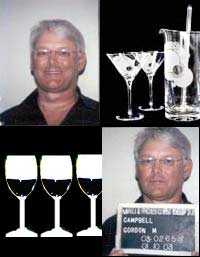 All I can say is I'm ticked off that MADD (Mothers Against Drunk Driving) has reversed their position from yesterday (where they stated 'sorry wasn't good enough' and called for the Premier's resignation). Apparently a few tears and boo hoos and all is well.
12/31/02
Happy New Year! Bonne Année and all that jazz!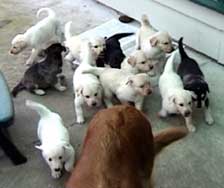 12/26/02
I got a 2nd-hand cell phone from someone obviously trying to convert me to the dark side. Never, by god never!
Christmas Eve, waiting for the ferry:
"Someone stole my condoms man!" "No, really they did."
Pre-xmas shopping days:
Waiting to use the next ATM machine:
"$53/hour is the going rate. That's US dollars." [Woman wearing leather boots and jacket, with blue jeans. Hair swept back. Ascertain she is in the film industry.]
crankygirl.com